Transitions Home Staging
Godfrey IL
Godfrey, IL 62035
http://www.transitionsstaging.com
(618) 409-3027

Facebook Page
---
Description
Get valuable help to make your home ready to sell with Transitions Home Staging. If your property has not sold in less than 2 weeks at 98% of asking price you need to call Irene at Transitions Home Staging NOW! Irene will do a walk thru with the sellers making suggestions on things that need to be done like painting, cleaning, de-cluttering, and staging things like furniture and decor in your home. Irene has different options depending on what you can afford and what your needs are.
Irene can do Vacant Staging, full or partial or Occupied Staging - Consultation, Touch Up or Redesign. Irene can "stage" your entire home both inside and out, including painting, de-cluttering and depersonalization. She can even finish all those little projects you never had time to finish.
In this challenging market, it is important that your house stands out from the rest and looks move-in ready.
Statistics show that staged properties sell for MORE MONEY and FASTER.
---
Transitions Home Staging Items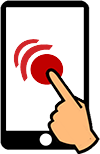 Transitions Home Staging
Godfrey, IL
Retail Value: $150.00
Your Price: $75.00
In Stock

Retail Value: $75.00
Your Price: $35.00
In Stock