Riviera Maya & Taqueria Maya
2704 Corner Ct.
Alton, IL 62002
http://www.618maya.com
(618) 465-5000

Facebook Page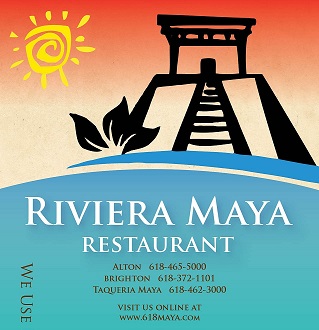 ---
Description
Riviera Maya Mexican Restaurant offers authentic Mexican cuisine with only the freshest ingredients. With 2 locations, Alton and Brighton, both offering daily food and drink specials, and don't forget about the delicious Alton taco's now available on the express lunch menu. Riviera Maya offers a fiesta of food and fun. Order online at mayatogo.com or stop by the Alton restaurant located in Corner Court off the Homer Adams Pkwy or the Brighton Restaurant at the south edge of town. Now try Taqueria Maya on College Avenue in Upper Alton.
---
Riviera Maya & Taqueria Maya Items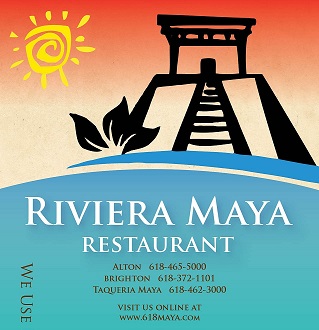 Retail Value: $10.00
Your Price: $7.50
In Stock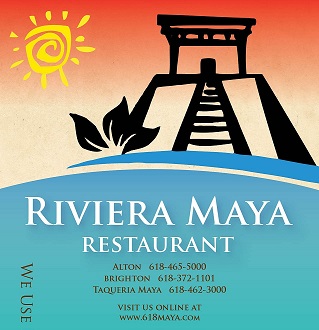 Retail Value: $10.00
Your Price: $7.50
In Stock